Financing Available on Hair Units
Private Suites
Mane Attractions "Where Hair Care
is our Mane Priority"
Mane Attractions Hair Salon Price List

Women Services
press/ silk n wrap $ 75
trim -$25
Cut $35-$45

Color
$45 demi
$55 extra and up permanent
$75 and up for highlights, $10 per free form foil
$125 and up bayalage/ sombre

(high lift colors may take up to 2-4 visits depending on hair and prior coloring treatments)

Treatment


Celebrity Japanesse Treatment $35
Protein strengthening Spray $25
$7 extra for dandruff treatment *handmade in house

$15 extra for scalp exfoliation /Tea Hair Rinse *handmade/organic
Organic Hair Scalp Detox $35 *handmade organic
Shea Butter or Weekly Moisture Treatment *handmade organic
Carmel Natural Treatment $35



Weave Services

*** Purchasing low quality will not guarantee a great service.
** Alopecia/ damaged hair clients should opt for closure weave, full net weave, lace unit for most natural results
**We prefer our clients to come with clean hair to save 45min or more on service ( clients with very thick and coarse hair may be charged $25 extra for shampoo/blow dry.)
** Best hold with adhesive, some clients may get good results with gel and stitching depends on hairline and client preference,



$230 and up Lace Wig Install
Custom Wig $275 and up(detachable wig )
$225 Ultra Weave ( For most Professional and High Quality Results)
$225 Ultra Net ( Great for thin hair)
$225 Closure Weave
$300 Frontal Sew In (great for ear 2 ear parting and hair loss)
$225 Custom Handmade Unit
$250 Multi Cultural Extension

Premiere Installs - Include Shear Razor Cut, Precision
Styling and most natural results.

$400 Illusion Frontal Hair Method
$550 Alopecia Frontal Install ( Great for Alopecia Clients Private Room)
$300 Seamless Sewn Install
$300 Detachable Custom Unit
$300 Braidless Flat Install
$750 and up Glueless extensions or $130 per row

Mane Girl Hair
Brazilian Bundles 2 For $175
Raw Cambodian straight /wavy $140 and up
Rare Cambodian $165 and up
Raw Cambodian loose / tight curl $145
Raw Indian Wavy $145 and up
Raw Couture 220 and Up

Unit Hair Accessories for Hair Loss Patients
Lace Closure $110 & up
Lace Frontal $145 & up
Premium Frontal $250 and uo

Lace Frontal Unit $325&up
Full Frontal Ecomomy $450


*Prices are subject to change

New Client Weave appointments are encouraged to pay deposits to confirm appointments. Priority scheduling will be given to regular clients and deposit paying new clients.


Hair Weaving and Extensions



Seamless Celebrity Install

Some of the industry's most natural and flattest celerity techniques. A customized braid pattern is designed for each guest. Hair is then given a precision cut and detailed styling. You will leave with unbelievable results. Small Cornrows/ RazorDefined Cut/Closure Customizing. Single track placement closely layered tracks.

$300-$400
(best results drop off closures 1-4 days prior appointment.
standard braid pattern picked by stylists

Ultra Install Sew- In

Hair uses a braid like pattern a the base. Then virgin hair is applied to the base with needle and thread.

- medium large cornrows that lay flat to scalp.9-11 cornrows and tracks added.single and double track placement Last 2 1/2 months. No customizing included. Standard cornrow formation chosen by stylists.

The installs end result is natural and closely wefted for a clean finish.

$225-$300 Ultra Install
traditional install medium
maintenance required 2-6 weeks .

Malaysian Extensions Braidless/ Gluless

Great for straight/ relaxed and naturally wavy hair. Virgin hair is integrated in with clients natural hair and uses a link base. This method is glueless/ braidless.

$350

Economy Diva Install

The install for a beauty on a budget. Sturdy / good results that wont break the bank. Medium Large -large flat cornrows used. Last 8-12 weeks. Double Track Placement 1 1/2 -2 inches spacing.
Standard braiding pattern applied.

$185- $250 frontall
?maintenance requiered 3-6weeks

Net Weave

Great for hair loss, thinning and alopecia clients. Also great for normal hair clients to wear to protect from tension .

Additional Services



Hair Styling Flat iron/ curls/ press n curl

Hair styling instruction is available to teach you how to beautifully style hair in a variety of stunning looks. Get the building blocks for a lifetime of beautiful, salon-style hair. We generally use heated appliances for this service.

Weave Maintenance

The hair weave is washed conditioned and may recieve tightening . Generally the hair flat ironed after throughly drying.

Braiding with Added Hair/ Cornrows/ and Tree Braiding Services

We offer a variety of braiding services : cornrows, individuals, sienegaleese twist, kinky twist, nubian, afro twist, goddes braids, feeding cornrows, designer cornrows, and tree braiding.

Return to Top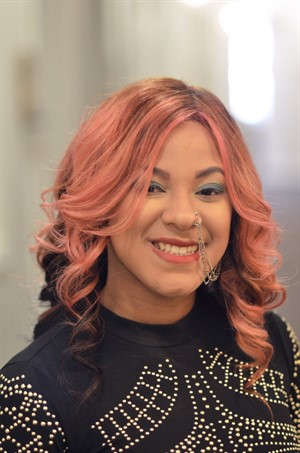 Diva Custom Wig Unit
Our Diva units have a stretch base and lie flat to head, no glue is needed for this unit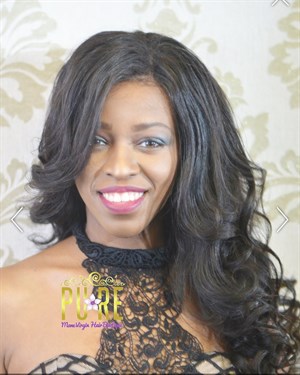 Raw Cambodian Wavy
Hair straight from Cambodia. Hair is durable can lasts for years and is very luxurious and beautiful. Bundles 14in $140.00 USD16in $145.00 USD18in $150.00 USD20in $155.00 USD22in $160.00 USD24in $165.00 USD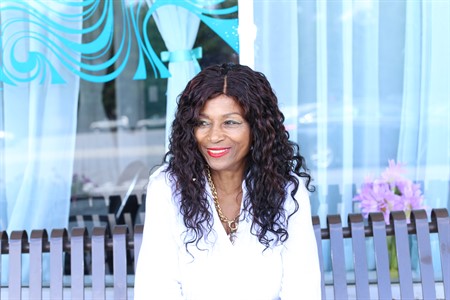 Custom Wig Services
Tiered of buying cheap wigs? Do you want to give your hair a break while putting your best foot foward? Then order your Mane Girl cutsom wig today. Send us your measurements if your not local