Hair Restoration Services
The DMV Weave Dr also provides wellness/ hair restoration services. These services are natural, non invasive, non painful and help you regain new hairs . Our programs generally begin @ 6months-1 yr depending on the severity of the individuals hair loss. Please be advised that many advanced hair loss patients require nutrition and detox to further reduce the symptoms and hair loss associated with alopecia. Please book a free discovery call to find out what services would best addess your needs.
Restoration Services Offered

All Natural Topical Agents Sold For Hair Loss Solutions

Mineral Hair Analysis Offered for Nutrition & Heavy Metals Deficiencies that cause hair Loss.

Nutrition counseling offered for Detox , health management and Inflammation Reduction .

Instant Microscope Hair Analysis

In House Growth Treatments Available
We provide Hair loss solutions for All Alopecia Types such as Alopecia Areata, CCCA Alopecia, Diffusive Alopecia, Alopecia Areata, Psariosis, Seborhic Dermatitis, folliculiis, traction Alopecia, Female Pattern Baldness, Male Pattern Baldness, Androgenetic Alopecia, Dandruff, Telogen Effluvium, Trichotellomania, Traction Alopecia and Many other forms.
Weave Dr Intro Growth PAK
Includes exfoliating that helps rid the scalp of bacteria debris and build up. After this process we do herbal scalp infusions @ laser therapy to provide a healthy scalp for future hair growth.
Weave Dr Scalp Analysis
Weave Dr is a certified Trichologist that studies and helps get clients with hair loss regain their confidence and self esteem. Lets surmount if your hair follicles are damaged and if you will have success on our program
Brazilian Full lace Body Wave 1b 18in
This lace front wig can be parted all over and place in a ponytail.
. Wig comes with adjustable straps. Comes in Small Medium or Large. Pick one in comments to seller. This Unit can be made in straight, body wave, kinky straight, Creole Curly and Exotic Curl, a describe in comment to seller to pic unit style
Shop Now
Shakira
This Unit uses High Quality Brazilian Hair . Shakira is definitely a sexy mamacita.This is a glueless unit, Has medium large closure. Very Durable one size fits all. Hair length 20 in hair effortlessly fringed to frame the face. Customized stock Units ship within 7-10 business days. No stylists required. Lasts up to 2 years with proper usage.
Shakira is a hybrid unit. Our 8a plus Brazilian Hair is used on this unit and Shakira's hair line is gently plucked to ensure the versatility in this style. This unit needs to be moisturized daily and requires wig brush for proper maintenace,
Shop Now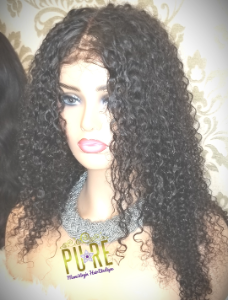 Diva Custom Wig Unit
Our Diva units have a stretch base and lies flat to head, no glue is needed for this unit


Shop Now