Response Time to Email and Texts 24-48 hrs. Schedule online booking and consultation for most prompt response.
Check Out some of our new Education and Help Videos on Hair Loss
Alopecia Areata
https://youtu.be/OIHdlB3s0wM
Short Hair Unit Transformation
https://youtube.com/shorts/3YVNXmfpCss?feature=share
Scarring Alopecia Video
https://youtu.be/Vr08ENTBEEE
Hair Loss Transformation
https://youtube.com/shorts/Zpdm-PKbGiw?feature=share
Try Our New Organic Hair Spa Treatment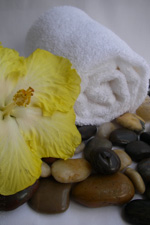 At Mane Attractions we offer several spa treatments for the Eco Friendly Naturalista.

*scalp exfoliation that removes debris and toxins from scalp. Great for weave/ wig wearers . Healthy scalp promotes environment for healthy hair.

*Herbal Hair Vitamins- Herbal Remedies that are absorbed into freshly exfoliated scalp. Natural DHT blocker/ growth aid and antioxidant

*Scalp Detox - Helps to further remove toxins from scalp. and gives hair a great dose of magnesium and calcium..also helps to reform damaged coils,

*all natural products can be used if requested.
Shakira
This Unit uses High Quality Brazilian Hair . Shakira is definitely a sexy mamacita.This is a glueless unit, Has medium large closure. Very Durable one size fits all. Hair length 20 in hair effortlessly fringed to frame the face. Customized stock Units ship within 7-10 business days. No stylists required. Lasts up to 2 years with proper usage.
Shakira is a hybrid unit. Our 8a plus Brazilian Hair is used on this unit and Shakira's hair line is gently plucked to ensure the versatility in this style. This unit needs to be moisturized daily and requires wig brush for proper maintenace,
Shop Now
Brazilian Full lace Body Wave 1b 18in
This lace front wig can be parted all over and place in a ponytail.
. Wig comes with adjustable straps. Comes in Small Medium or Large. Pick one in comments to seller. This Unit can be made in straight, body wave, kinky straight, Creole Curly and Exotic Curl, a describe in comment to seller to pic unit style
Shop Now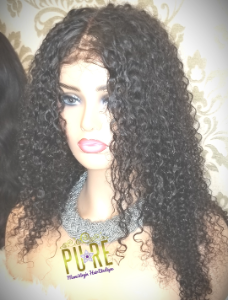 Diva Custom Wig Unit
Our Diva units have a stretch base and lies flat to head, no glue is needed for this unit


Shop Now